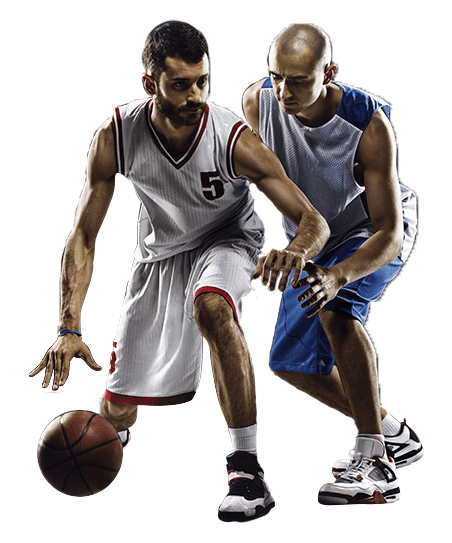 Helping Athletes Achieve More
Helping Athletes Achieve More
Sports Programs for Kansas City Metropolitan Area Youth Athletes
Patriot Sports Club is a sports training club that coordinates workouts, tournaments, and sports programs for Kansas City metropolitan area youth athletes. Our facility provides the space for individual players and a few select competitive/recreational teams to train and develop their skills.
Club members can collaborate, work out, and share their experiences with other members at a lower cost than at other facilities. We emphasize collaboration with each club member to drive success in academics, community, and athletics.
To maximize opportunity and potential for players, we offer conditioning camps and programs year-round.
Join our basketball club
today and join us for a session or full season.
Basketball

Baseball

Softball

Basic Speed, Strength, and Agility Training
Basketball Teams at All Age Levels
Our sports training club will be forming teams at all age levels to play in competitive games.
Signups
are open all year round. Please register to try out and join a team.
*Girls and boys signed up for skills sessions need to let the trainers know they want to play on a team.
Fall and Winter Reservations – $60 per Hour
Patriot Sports Club is now taking reservations for limited practice slots for the winter. A 12-week commitment is needed for January-March. You will have the place and equipment to practice basketball, baseball, volleyball, softball, soccer, and other sports.
The facility is 6000 sq. ft. and includes:
2 Batting Cages

Pitching Mounds

Pitching Machines
High-School-Level Basketball Court with 4 Goals, Shooting Ball Returns, and Balls
The cage is only available on weeknights and costs $25 per hour. Call
(816) 294-9682
for reservations.
Patriot Sports Club is on board with winter opportunities to get outside. We understand things change, and we want to be flexible. If you have a reservation and need to cancel for any reason, you can bank the time if you provide 72 hours' notice. You can reschedule within three months (subject to availability). No-shows cannot be rescheduled.
In case of inclement weather, reservations will be allowed to be rescheduled within three months (subject to availability).
For questions, please call
(816) 294-9682
or
email us
.
All Basketball Club Members Get:
*You must
register
to attend.
Individual one-on-one training is available for an additional cost. Contact us for inquiries.
Event Sessions Will Focus On:
Shooting

Footwork

Dribbling

Speed and Agility
Defense and Rebounding

Attacking the Basket

And More
As a non-profit organization, Patriot Sports Club works hard to keep prices as low as possible. You can pay online via PayPal. Please use the person-to-person option, which is free of charge. If you would like to add a credit card, please add $5 or 3% (whichever is greater) to your payment.
Remember, our sports training club is a non-profit organization. No-cost PayPal payments allow us to keep costs low and pass the savings on to your athlete.
The Real Dream Chasers (RDC)
RDC was founded by Ronnie and Alissa Powell with a mission to help youth athletes improve themselves on and off the court. Ronnie and Alissa have been working with youth athletes since they themselves played in college at Missouri Western State University.
Patriot Sports Club enables youth athletes to continue to enjoy the game while improving their abilities through skills practice sessions, workout programs, open gym training, league games, and tournaments.
Group and Individual Programs
Players will be encouraged to participate in group and individual workout programs. As with all Patriot Sports Club teams, players will be encouraged to use the facility free of charge to improve their skills. This will be subject to availability.